Woman Finds Pup Sitting Along Road. Then Reads Attached Note, And Rushes To Take Action
|
As Scooter sat and watched countless people walk by him, he became confused and scare. He couldn't help but wonder why no one was trying to help him. But, he continued to sit and wait for someone to notice that he was indeed in need of help. This is the sad story of a six-year-old terrier mix who's owner was headed to jail that day, and without the help of a few kind strangers, he may not have made it to as good of a place as he is now.
Countless people had walked by Scooter without hesitation, who was tied to a tree next to a dumpster in the parking lot of a mall. In front of the dog was a note. The note read: "Free Pup. Name is Scooter. Owner went to jail today." Luckily for the mall dog, one person stopped by to check into the situation and when she realized what was going on she was heartbroken.
Bianca Cushman took the dog into her own care, but knew that she couldn't care for the dog herself so she took to social media in search for a permanent home for this dog who deserved nothing but a great owner.
"It's getting dark and I don't want to leave him does anyone have any ideas please, I can't keep the dog for the long-term." Cushman said. Paula Langford, the founder of South Eastern Homeless Animals (SEHA), saw the photos and wanted to help.
"I just reached out to them and said, 'I'll take the dog," Langford told said. "'I have a microchip scanner, I'll get him scanned and validate the story first. And then we'll get him wherever it is that he belongs."
Langford was able to come into contact with the officer who arrested the dog's original owner. The officer said that the woman had been arrested in the parking lot of a Walmart not too far from where scooter was found. She had left the dog with close friends, who she made promise that the dog would not go to a shelter and that it would find a good home. This must have been the solution that these friends had come up with, and Scooter was lucky that Cushman had seen the dog when she did.
Langford took him in temporarily and was able to get in touch with the owner's mother, who agreed to take care of Scooter in her Nebraska home. But that would be a 2,700-mile, 24-hour drive for Langford.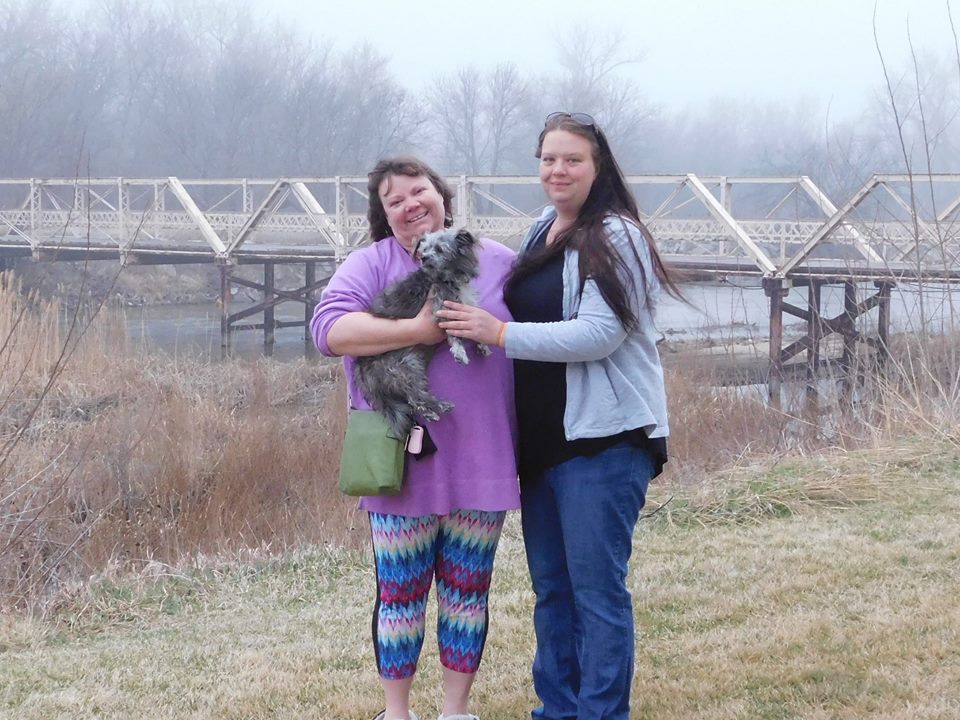 "It was a very touching and emotional reunion, and it was quite obvious that Scooter was very happy to see his family again," Langford said. "I am 100 percent confident in my decision to reunite this beloved pup with his family."
We are glad that Scooter received the happy ending he truly deserved. Thank you to Ms. Langford and Ms. Cushman for doing the right thing!
If you are thankful he found his loving home once again, SHARE this post!